Title:
Thoughts Without Cigarettes: A Memoir
Author:
Oscar Hijuelos
Hardcover:
367 pages
Publisher:
Gotham Books/Penguin
Publication Date:
June 2011
FTC:
free for
TLC Book Tours
You may be thinking that I'm a bit crazy reading a memoir about an author I've never read before. Oscar Hijuelos is the first Latino recipient of the Pulitzer Prize for Fiction for his book
The Mambo Kings Play Songs of Love
. Now, I had heard of this book and the movie based on it
The Mambo Kings
(haven't seen that either but really want to now). But just read the synopsis and see if you can figure out why I chose to read it - and why I'm so very very glad I did.
From TLC Book Tours:
Pulitzer Prize-winning author Oscar Hijuelos has won multiple awards for his novels that feature locales as exotic as beautiful Havana and subjects as universal as family, dreams, love, and music. For his latest project, he writes from the heart about the people and places that have inspired his internationally bestselling novels.
Thoughts Without Cigarettes
will detail those developmental years of his life, immigrant life in New York in the 50s and 60s, his relationship with his father, an eye-opening return visit to Cuba later in life, influential time spent in Europe, and much more. A comprehensive look at the development of an unlikely writer,
Thoughts Without Cigarettes
will offer a guide through Hijuelos's innermost thoughts and experiences.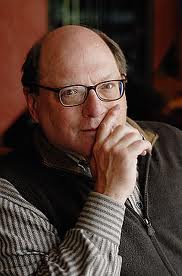 About Oscar Hijuelos:
Oscar Hijuelos is the first Latino to have ever been awarded the Pulitzer Prize in fiction, which he won in 1990 for
The Mambo Kings Play Songs of Love.
He is also a recipient of the Rome Prize and grants from the National Endowment for the Arts and the Guggenheim Foundation, among others. His eight novels have been translated into over twenty-five languages. Hijuelos was born in New York City and spent a very small part of his early years in Cuba. He currently spends part of the year in Durham, North Carolina, where he teaches at Duke University.
My Thoughts:
Amazing. I LOVE this memoir. I would spend my mornings with a cup of coffee (wishing I has some fried plantains,
muy delicioso
) and sit and read. His retelling of his life is so intimate and chock full of description and detail that I can't wait to read his novels. There's this story of when he was little and he went to Cuba with his mother and brother and wow, I just loved the imagery. There's a part where they are digging a hole to put a smoked pig when an iguana accidentally crawls inside. To get the iguana out, they tie it up under a tree with a fire to smoke it out...but it accidentally smokes out a bunch of tarantulas from the tree instead. I am left with this image of raining tarantulas.
I enjoyed his honesty with his childhood as a child of Cuban parents, a blond Irish looking one at that, who after a severe childhood illness and separation from his family, wasn't comfortable with speaking Spanish and really being Cuban. It was a long life journey that finally took him back to his roots.
I'll have to say a big part of my enjoyment of this novel was simply the New York City setting...how different the city was back then. He lived in Morningside Heights (118th street, now across from Columbia University). He actually goes into the drug scene of the time (although never a big participant) and mentions the obvious resentment of Columbia taking over people's apartments and land (something I saw even today when living there). I have to say I started tabbing the book like mad when Oscar Hijuelos starts going to college and what teachers he managed to snag! He mentions a few handfuls of authors and books he loved and who influenced his writing.
While I'm sure are thousands of people with stories just like Oscar Hijuelos, it is his obvious talent of telling the tale, set in the 60's and 70's of New York that made it a page turner. I'll be honest here and say that I'm not quite finished with the book. I have about seventy pages left but I am so engrossed that I can definitely recommend it. I'll also be reading his novels in the very near future. I actually have a copy of his book
Beautiful Maria of My Soul
sitting on my shelf. If you like memoirs, books set in New York City, or just plain good writing, pick this one up.
Oscar Hijuelos' TLC Book Tours TOUR STOPS:
Thursday, June 2nd:
Lit and Life
Friday, June 3rd:
The Brain Lair
Monday, June 6th:
Chaotic Compendiums
Wednesday, June 8th:
Suko's Notebook
Thursday, June 9th:
Rundpinne
Friday, June 10th:
Regular Rumination
Monday, June 13th:
Bookstack
Wednesday, June 15th:
A Fanatic's Book Blog
Thursday, June 16th:
Life is a Patchwork Quilt
Monday, June 20th:
Book Club Classics!
Tuesday, June 21st:
Silver and Grace
Thursday, June 23rd:
Bonjour, Cass!
Monday, June 27th:
Dolce Bellezza
Tuesday, June 28th:
In the Next Room
Friday, July 8th:
A Library of My Own
Date TBD:
Colloquium
– reschedule