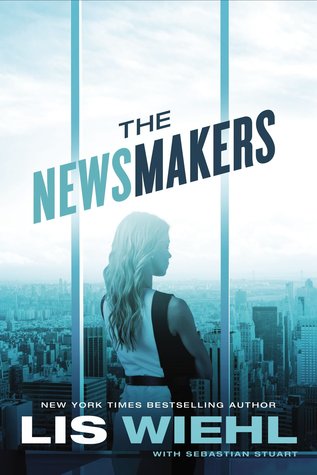 Title:
The Newsmakers
Author:
Lis Wiehl
with Sebastian Stuart
Hardcover: 337 pages
Publisher: Thomas Nelson
Published date: January 2016
FTC: Received to review from publisher
The Newsmakers
is one of those novels that I loved reading the last page and then moving on to the Discussion Questions enclosed. Setting this novel in the heart of Manhattan's news world, especially during this current season of crazy media enhanced election news, is so fascinating. Questions like "What tools to real cable news networks use to drive ratings?" and "Is fear an effective management tool?" make me think this would be a great book club read because while it looks like a hefty book.
The Newsmakers
is a fun and quick read packed with action.
What if it turns out that the newsmakers are actually making the news happen?

Television reporter Erica Sparks has just landed her dream job at Global News Network. Beautiful, talented, and ambitious, Erica grew up dirt poor, worked her way through Yale, and is carrying a terrible secret. She moves to Manhattan to join GNN, leaving Jenny, her adored 7-year-old daughter, in the custody of her ex-husband. Erica's producer at the network, Greg Underwood, is handsome and compelling. Scarred by her divorce, Erica is wary of romance, but there's no denying the mutual attraction.

On one of her first assignments, Erica witnesses a horrific Staten Island ferry crash. Then she lands a coveted interview with presumptive presidential nominee Kay Barrish. During the interview Barrish collapses. Erica valiantly tries to save her with CPR. The footage rivets the world—GNN's ratings soar and Erica is now a household name.

But she's troubled. What a strange coincidence that both events should happen on her watch. It's almost as if they were engineered. Is that possible?

Erica's relentless pursuit of the truth puts her life and that of her daughter in danger. Her investigation leads her into the heart of darkness—where the future of our democracy is at stake.
My thoughts:
The Newsmakers was a fun quick read. Erica Sparks, while outwardly perfect looking, is inwardly a recovering alcoholic trying to regain her footing after loosing custody of her daughter. Going sober she was climbing the ladder when she struck gold by getting hired by the almost too good to be true news network GNN. I loved being in Erica Sparks head as she was a likable character but not perfect.
The story was fast paced with lots of action in part due to the story line but also because of short chapters and sentences. I noticed that the author has had over 14 years in the cable news industry and the writing reflects that. Often I like the brevity because I am kind of like that - short and to the point. But it also created a kind of distance that I didn't like as much. While I was reading from Erica's point of view and privy to her thoughts, I still felt a bit removed. It also made some of the action a little less intense than it could have been.
That said, the book ends with a fun set-up for a sequel which I would totally read. And like I said above, I think it would make a great book club choice. I'd love to be in a discussion about what drives cable news networks' ratings, what's ethical or unethical, and is fear an effective (or ethical) tool? There are also a lot of interesting discussion questions about Erica's background and life - coming up from poverty, her descent into alcoholism, and how her background affects her parenting insecurities.
Have you read anything by Lis Wiehl or any book set in the cable news network world?
Extra:
Checking out Barnes and Noble, I saw Lis Wiehl's second novel, The Candidate, up for pre-order. Ooo.
About the author: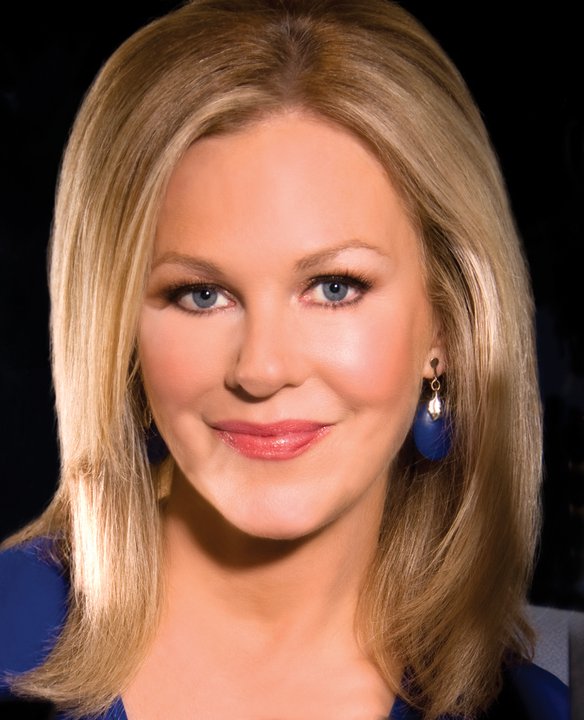 Lis Wiehl is one of the nation's most prominent trial lawyers and highly regarded commentators. Currently, she is the legal analyst and reporter on the Fox News Channel and Bill O'Reilly's sparring partner in the weekly "Is It Legal?" segment on The
O'Reilly Factor
. Prior to that she was O'Reilly's co-host on the nationally syndicated show
The Radio Factor
. She is also a Professor of Law at New York Law School.
Prior to joining Fox News Channel in New York City, Wiehl served as a legal analyst and reporter for NBC News and NPR's
All Things Considered
. Before that, Wiehl served as a Federal Prosecutor in the United States Attorney's office.
And for fun, I am starting to get back into posting on
Instagram
.