It's time to announce the plethora of giveaway winners for three lovely books I've read this year. Thank you so much everyone for entering the contests!! Without further ado, here we go: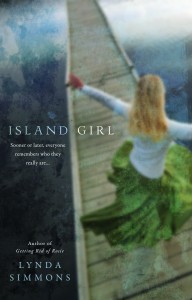 Lynda Simmons offered TWO copies of
Island Girl
to give away.
Amanda
wrote:
One way or another, if this is the best book you have read so far this year I feel compelled to read it. I really do prefer books that rotate the narrative between characters. Tends to make the story a bit more interesting.
Lisa G. wrote: I love her description of Centre Island.
Lisa G. already won a copy so moving on to next winner:
KJ
wrote:
I liked that she wrote Harlequin romances :)
The publisher of
The Peach Keeper
by Sarah Addison Allen offered up a copy to give away.
Zoe
wrote:
So romantic and sweet! I haven't read any yet but I already love her writing from what I have seen. I definitely plan to pick up her books soon :)
I hope you enjoy it Zoe and check out her other books too!
Last but not least, I had an extra ARC copy of
The Map of True Places
to give away to one lucky winner.
Brooke
(who has an
awesome blog
) wrote:
I love the maritime history focus! Salem has such a rich history already. Also, I mentioned in my comment that Zee sounds similar to the protagonist of the novel I'm writing. Thanks for the recommendation!
I will be sending out emails to all of you for your snail mail addresses. Thanks again everyone for entering the contests!!