Title:
The Ghost of Greenwich Village
Author: Lorna Graham
Paperback: 345 pages (ARE version)
Publisher: Random House/Ballantine Books
Published Date: June 28, 2011
FTC: free from
TLC Book Tours
When I was asked by
TLC Book Tours
if I wanted to read and review
The Ghost of Greenwich Village
, I thought why not? I'm quite the sucker for a good New York City book since I briefly lived there. I am so incredibly glad I did because I loved this tale - almost like a fairy tale. The letter from Random House wrote that it "is the simplest of love stories: Girl meets City, Girl falls for City, Girl and City live happily ever after". What a perfect description.
Back of the book:
For Eve Weldon, moving to Greenwich Village is a dream come true. She's following in the bohemian footsteps of her mother, who lived there during the early sixties among a lively community of Beat artists and writers. But when Eve arrives, the only scribe she meets is a grumpy ghost named Donald, and the only writing she manages to do is for chirpy segments on a morning news program,
Smell the Coffee
. The hypercompetitive network environment is a far cry from the genial camaraderie of her mother's literary scene, and Eve begins to wonder if the world she sought has faded from existence. But as she struggles to balance her new job, demands from Donald to help him complete his life's work, a budding friendship with a legendary fashion designer, and a search for clues to her mother's past, Eve begins to realize that community comes in many forms—and that the true magic of the Village is very much alive, though it may reveal itself in surprising ways.
My thoughts:
I'm not quite sure how Lorna Graham managed to pack all that she did in her novel and pull it off exquisitely. Here's why:
Eve - What a wonderful character. Her full name is Eventual Weldon (love that) and she moves to Greenwich Village from Ohio. She HAD to live in Greenwich because she is trying to connect with her mother (who passed away) who had lived in the Village when she was younger. After working for her father and being dependent for much too long, she wants to make it for herself. Eve could have been such a stereotypical and apathetic character but she wasn't. She was honest and refreshing because seriously, NYC is full of people trying to make it on their own. I also enjoyed her fashion side - wearing her mom's vintage clothing. Nice touch.
Donald - The Ghost/Beat Gen writer. This could have come off as just plain weird because really? A ghost? But she really made it work. I loved his character. He was surly but likeable which is what, I think, Eve liked about him too. The whole Beat Generation thing and how Donald was in Eve's life - it all just worked. Bravo.
Matthias Klieg - the fictionary legendary dress designer. You are really just going to have to read the book to find out what a gem this character is.
Literary references - galore! I mean, her past time is walking her dog, Highball, around the neighborhood and finding all the plaques on the apartments noting what famous author lived there. I need to re-read this book just to jot down all the authors and works she mentions. (Check out her website for a
literary map
.) (Just read that Lorna Graham lives in Greenwich Village - so yeah, I think that is cool. Just had to mention that here somewhere.)
New York City - last but definitely not least. This is the first NYC book I've read that depicted the city how I saw and felt as I lived there. The fact that it is really really tough sometimes - most of the time. That it can be lonely. But it can also be beautiful and magical. That you can meet some of the best people. Let me just give you some quotes:
"Eve and Highball wandered down Bleecker Street, the city seeming to her like a giant clique, impenetrable. She was never going to find a way in. She looked hard at each person she passed, every store merchant, every police officer, every deliveryman. What was the damn secret?"
(pg 57)
Yep, I've totally been there. Or this one - since I worked in Midtown I totally got this and cracked up that she nailed it perfectly:
"She disembarked the subway at Thirty-fourth Street, still amazed at how different Midtown was from the Village. In the Village, locals meandered, strolled, ambled at best. Here everyone marched smartly in military precision as if taking orders from some unseen general."
(pg 63)
And this one, I've been there too. We grabbed and given away things on the street and we too had a random stranger help move our couch into our apartment:
"For all its expense and toughness, New York could be extraordinarily generous. It coughed up regular goodies on stoops and sidewalks, ranging from books to blenders to dining room sets. She'd come across her love seat on Bank Street and a street person had even helped her carry it home."
(pg 80)
There are a lot more quotes I'd love to share but you're just going to have to read it yourself. I loved this New York love story and seeing the City through Eve's eyes and also through the Beat Generation's era when Greenwich Village became more than just a neighborhood.
The book cover:
The copy I have has the above cover which I adore. Also, and this may sound weird, but the cover has a deliciously wonderful texture...kind of waxy and smooth. I noticed that TLC Book Tours has a different cover: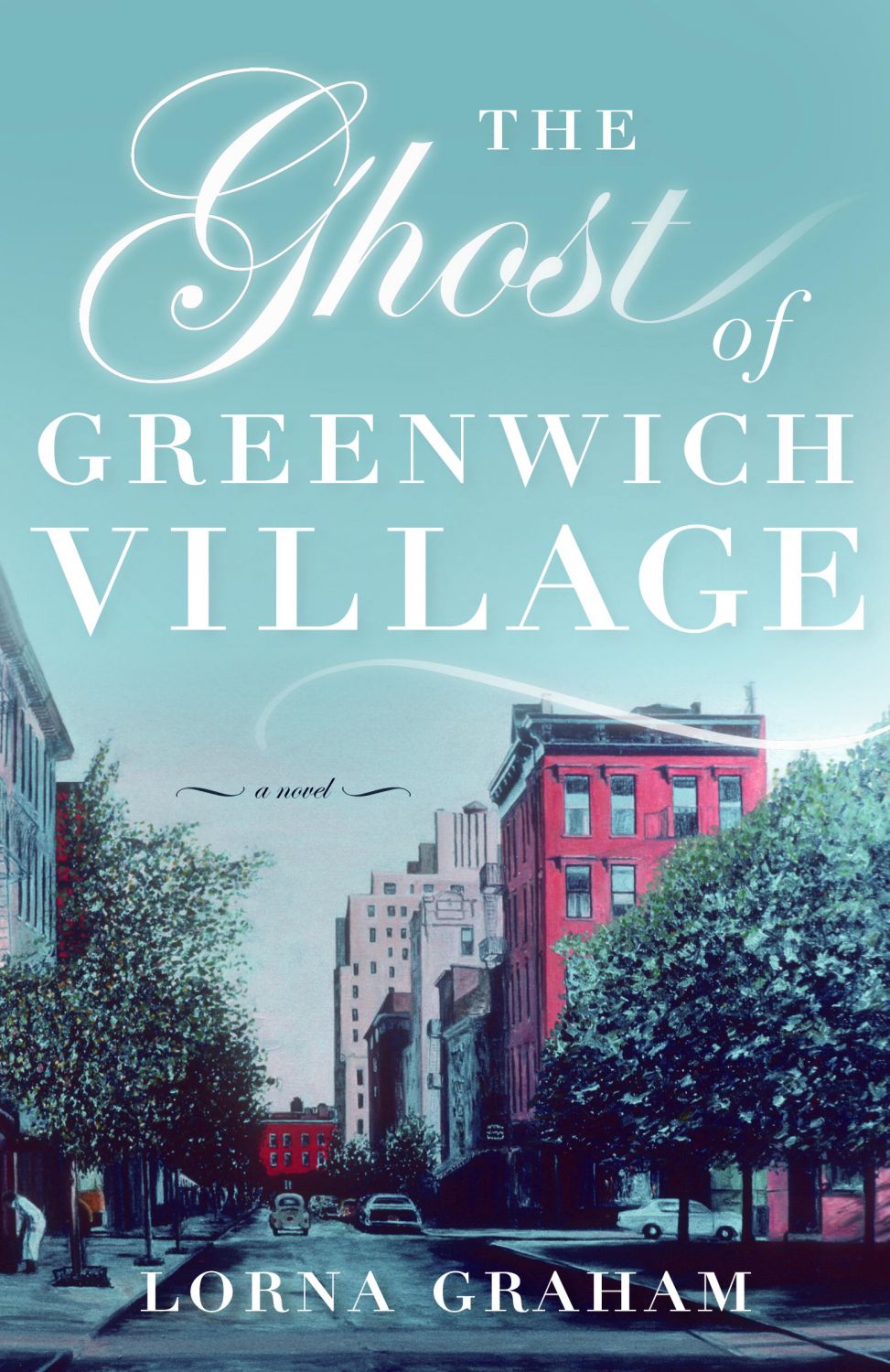 I prefer my cover since I think it conveys the fairy tale/love story feel of the story. The other one looks a bit too bleak for me. Thoughts?
Lorna Graham's TLC Book Tours TOUR STOPS:
Monday, June 20th:
Bewitched Bookworms
Wednesday, June 22nd:
Life in Review
Tuesday, June 28th:
Knowing the Difference
Wednesday, June 29th:
A Library of My Own
Thursday, June 30th:
Truth, Beauty, Freedom & Books
Tuesday, July 5th:
Well Read Wife
Wednesday, July 6th:
Redheaded Book Child
Thursday, July 7th:
Bookfoolery and Babble
Monday, July 11th:
Amusing Reviews
Tuesday, July 12th:
Books Like Breathing
Wednesday, July 13th:
Sara's Organized Chaos
Thursday, July 14th:
Book Reviews by Molly
Monday, July 18th:
Peeking Between the Pages
Connect with Lorna on her website,
www.lornagraham.com
, and on
Twitter
.