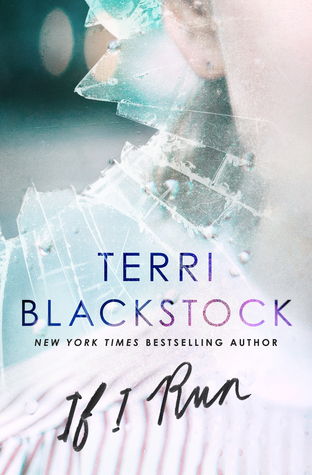 Title:
If I Run
Author:
Terri Blackstock
Paperback:
300 pages
Publisher:
Zondervan
Published date:
February 2016
FTC:
Received from publisher
I had never read a Terri Blackstock book and so when I cracked open this one I was pleasantly surprised. I've checked out on
Goodreads
that she has quite a few books so I'll have to check more of her books out. I would label her, well this book, as a Christian suspense/crime thriller. Pick this one up if you like stories more character driven than mystery driven. There wasn't really any twists, at least to me, in the story and it was kind of predictable, but that didn't stop me from enjoying the story and the characters. Right now I am enjoying a six week old baby and am a mom to three boys, so this was the perfect novel to just suck me in during my me time.
Warning: This is book one of a series. I did not know this wasn't a stand-alone book. I almost wanted to throw the book at the end because, well, there isn't really an end. I'm going to have to wait until book #2. Not sure how many she is planning in the series.
Back of the book:
Casey knows the truth.
But it won't set her free.
Casey Cox's DNA is all over the crime scene. There's no use talking to police; they have failed her abysmally before. She has to flee before she's arrested . . . or worse. The truth doesn't matter anymore.
But what
is
the truth? That's the question haunting Dylan Roberts, the war-weary veteran hired to find Casey. PTSD has marked him damaged goods, but bringing Casey back can redeem him. Though the crime scene seems to tell the whole story, details of the murder aren't adding up. Casey Cox doesn't fit the profile of a killer. But are Dylan's skewed perceptions keeping him from being objective? If she isn't guilty, why did she run?
Unraveling her past and the evidence that condemns her will take more time than he has, but as Dylan's damaged soul intersects with hers, he is faced with two choices. The girl who occupies his every thought is a psychopathic killer . . . or a selfless hero. And the truth could be the most deadly weapon yet.
My thoughts:
I had never read a Terri Blackstock book before but after reading If I Run, I will be checking out more of her books. Like I said, I had no clue this was book one in a series so I'll definitely be reading book two because now I need to know the conclusion.
The weird thing about If I Run, is that while the story is fairly predictable and it kind of reminds me of Nicholas Sparks' Safe Haven (I watched the movie but haven't read the book) without the romance, but it still pulled me into the story and I was invested in the characters. I really enjoyed the duel perspectives of Casey and Dylan. I liked that there were multiple stories and themes going on in the novel. I don't want to give away all of them but, for instance, Dylan is going through PTSD as a war veteran and my heart just went out to his character and people who are struggling with this. There's also a lot of instances where we question why do bad things happen to good people? It's a great theme to delve into as a Christian book. My only complaint is that I didn't know it was first in a series and I'm still a little confused as to why she couldn't just write a bit longer and wrap it all up. So I'm interested in checking out where she is taking the story next and why it's meant to be a series.
Have you read any of Terri Blackstock's books? If so, any recommendations of what I should read of hers next?
Check out the book trailer for If I Run and check out TNZ's website: